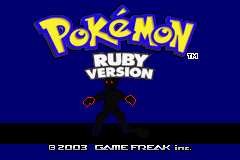 Welcome to the Pokémon Snakewood Wiki
Pokémon Snakewood: A hack of Pokemon Ruby that is set in a future where Hoenn has been swept by a zombie plague. This wiki will cover the new Pokemon, Moves, Items, Characters, and Areas in the game. If you have played Snakewood, and can help add to this wiki, please do so.
What is Pokémon Snakéwood?
Pokémon Snakewood is a hacked ROM of Pokémon Ruby. For more information on the game, please go here .
Latest activity
Ad blocker interference detected!
Wikia is a free-to-use site that makes money from advertising. We have a modified experience for viewers using ad blockers

Wikia is not accessible if you've made further modifications. Remove the custom ad blocker rule(s) and the page will load as expected.